Jay's Tire & Repair
We will never 'tire' of your business!
Tire sales and service and mechanical repairs for all makes and models of vehicles, including commercial and agricultural.
Our Services
Why Trust Us With Your Vehicle?
Jay's Tire & Repair is locally owned and operated. We offer independent tire sales and service and mechanical repairs and maintenance for personal, commercial, and agricultural vehicles at competitive rates.
We have:
7 service bays;
5 licensed mechanics for every type of vehicle;
3 licensed tire technicians;
4 mobile tire service trucks for commercial and agricultural customers; and
Extensive tire storage space
Large, clean waiting area with TV and free Wifi
Call or visit us today to learn more about why you can trust your vehicle with us.

We are a NAPA AutoCare Centre
We are proud to offer NAPA quality parts and 'Peace of Mind' warranty.
Learn more about why the NAPA AutoCare network is the largest and most trusted network of independent automotive maintenance and repair shops in North America.
2021 Business of the Year!
Jay's Tire & Repair is the recipient of the Municipality of South Dundas 2021 Business of the Year Award.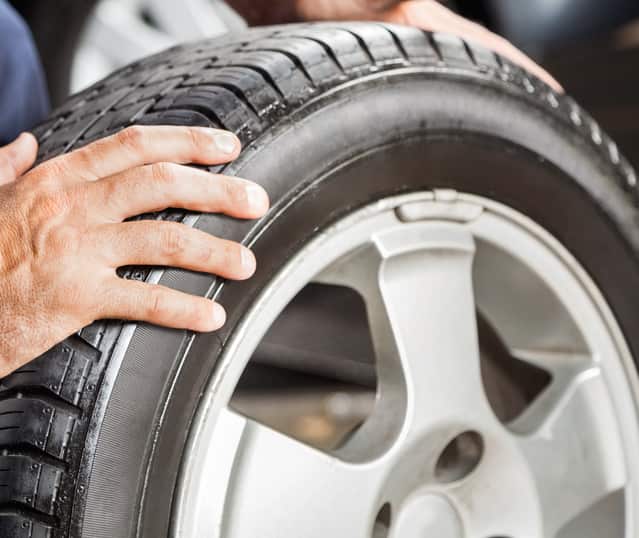 Tire Sales & Service
Your one-stop shop for all your tire sales and service needs.
Tires for Every Vehicle
We offer tire sales and service for all types of vehicles, including:
Automotive
Commercial & Fleet
Agricultural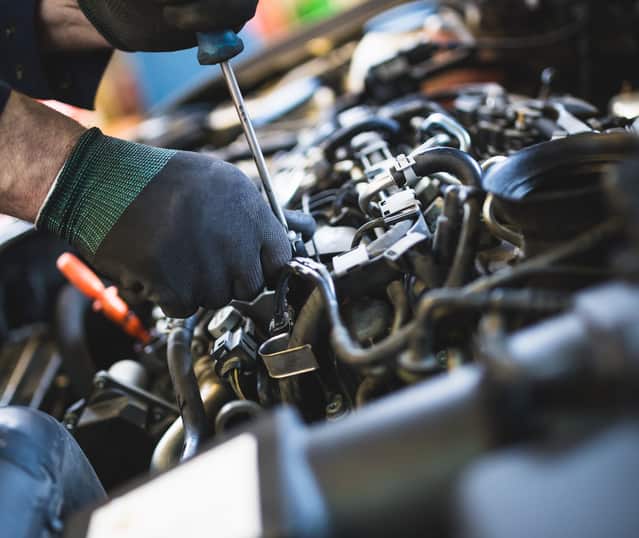 Mechanical Repairs
Automotive repairs and maintenance services.
Repairs & Maintenance
We offer tire repairs and maintenance service for all types of vehicles, including:
Automotive
Commercial & Fleet
Agricultural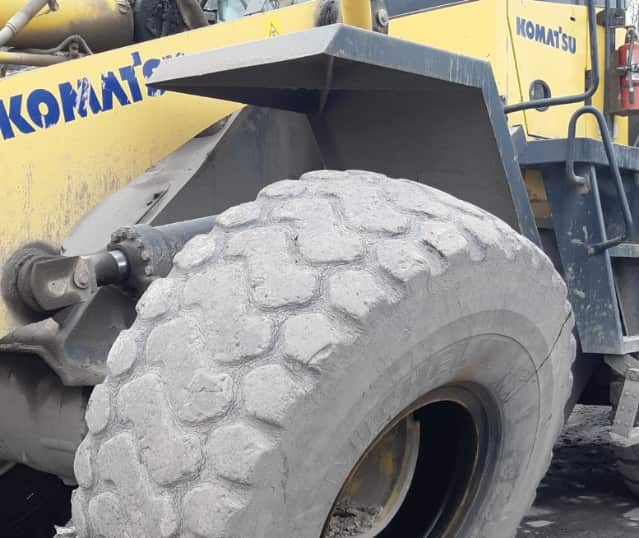 Mobile Tire Service
For our agricultural and commercial customers.
We'll Come To You
We have three service trucks offering mobile tire services to our farm and commercial customers.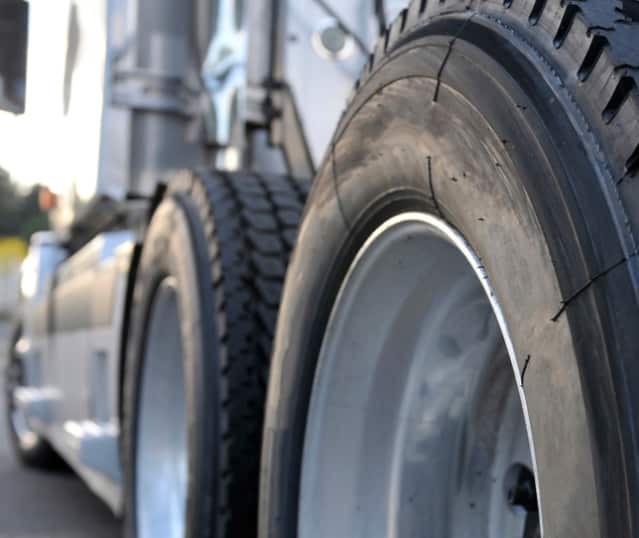 Emergency Service
24/7 tire service for commercial and agricultural vehicles.
Stranded? Call us
Stranded at the side of the road by a flat tire? Call us for 24/7 emergency tire service.
This service is for our commercial (fleet and transport) and agricultural customers only.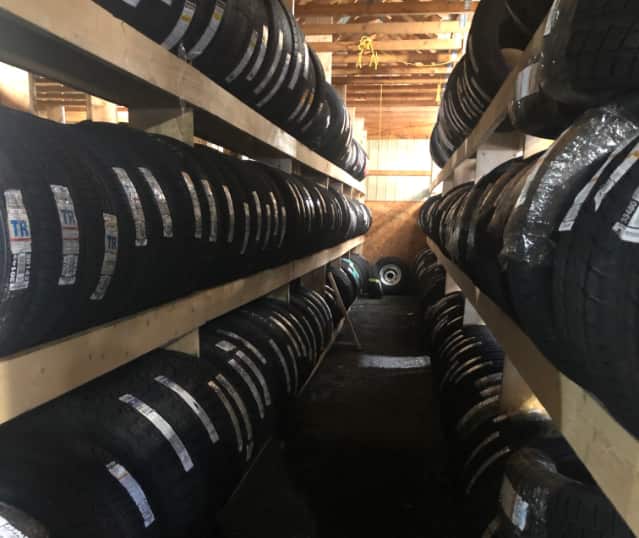 Tire Storage
Seasonal tire storage available for all types of tires.
We'll keep your tires safe
We offer personal, commercial and agricultural tire storage for our customers. We have extensive space to keep your tires safe and organized, and our property and buildings are equipment are monitored with an alarm system.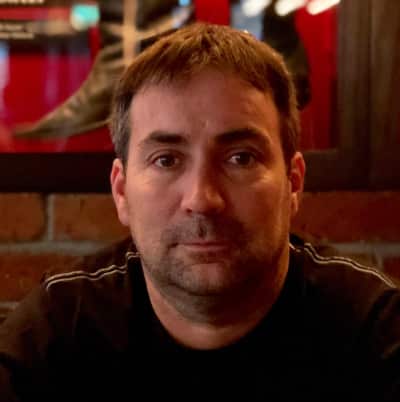 Jason Bourgon was born and raised in Ingleside. He is licensed as an automotive service technician, a truck and coach technician, and a heavy equipment technician. He was employed for over 10 years as a mechanic for a large construction company before deciding to open his own garage in 2010 at a rented location in his hometown.
Thanks to his expertise and reputation as a reliable and trustworthy mechanic, he soon outgrew his location. In 2019, he and his wife, Carol, purchased the land and buildings from Marc Pinkus of Pinkus Tire in Williamsburg. They renovated the main office building and the garage, with the help of family and friends, while running the shop in Ingleside. When the new space was ready, they moved Jay's Tire and Repair to Williamsburg. The majority of their existing customers stayed with them, bringing their vehicles to the new location because they know and trust Jason.
Jay's Tire & Repair employs 10 people, including licensed mechanics for cars and trucks, commercial vehicles, and heavy equipment, licensed tire technicians, and an administrative assistant who is knowledgeable in mechanics and tires.
Jason and Carol live in Morrisburg.
Need new tires, but don't know where to start?
Ask our tire experts what options are right for you.
I took my vehicle in to have diagnostics done to find out why the engine light was on. Lee took the time to explain to me in terms I could understand what was wrong and gave me a quote, but also offered a loaner car without me having to ask for one and was told it would be a couple of days. Well, my car was ready earlier and for less then the quote. Jay even went to the shop on a Saturday morning for me to pick up because as he said "everyone likes to drive their own car". I would highly recommend Jay's and I will definitely be returning for any repairs I may need for my car. Great job guys!
They have great service and don't try to sell you something you don't need! They answer the questions you have and get you on your way fast and efficient!
Great place to have all of my work done! There is no place to compare in pricing and service! Work was done quickly and stood the test of time!
Very impressed with the fast and friendly service. We will be back with our cars and motorhome. Happy to support this hardworking local business.
Honest, reliable, quality service! Highly recommend!
To book an appointment, get a free quote, or ask a question, fill out the form, call or email us, or drop in.
Phone: 613-535-2759
Email: info@jaystire.ca
After Hours, 24/7 Tire Service: 613-537-2886
(for commercial and agricultural customers only)
We are located at 4358 County Rd. 31, Williamsburg.
Fill out the form below, and we will reply to you as soon as possible.
"*" indicates required fields